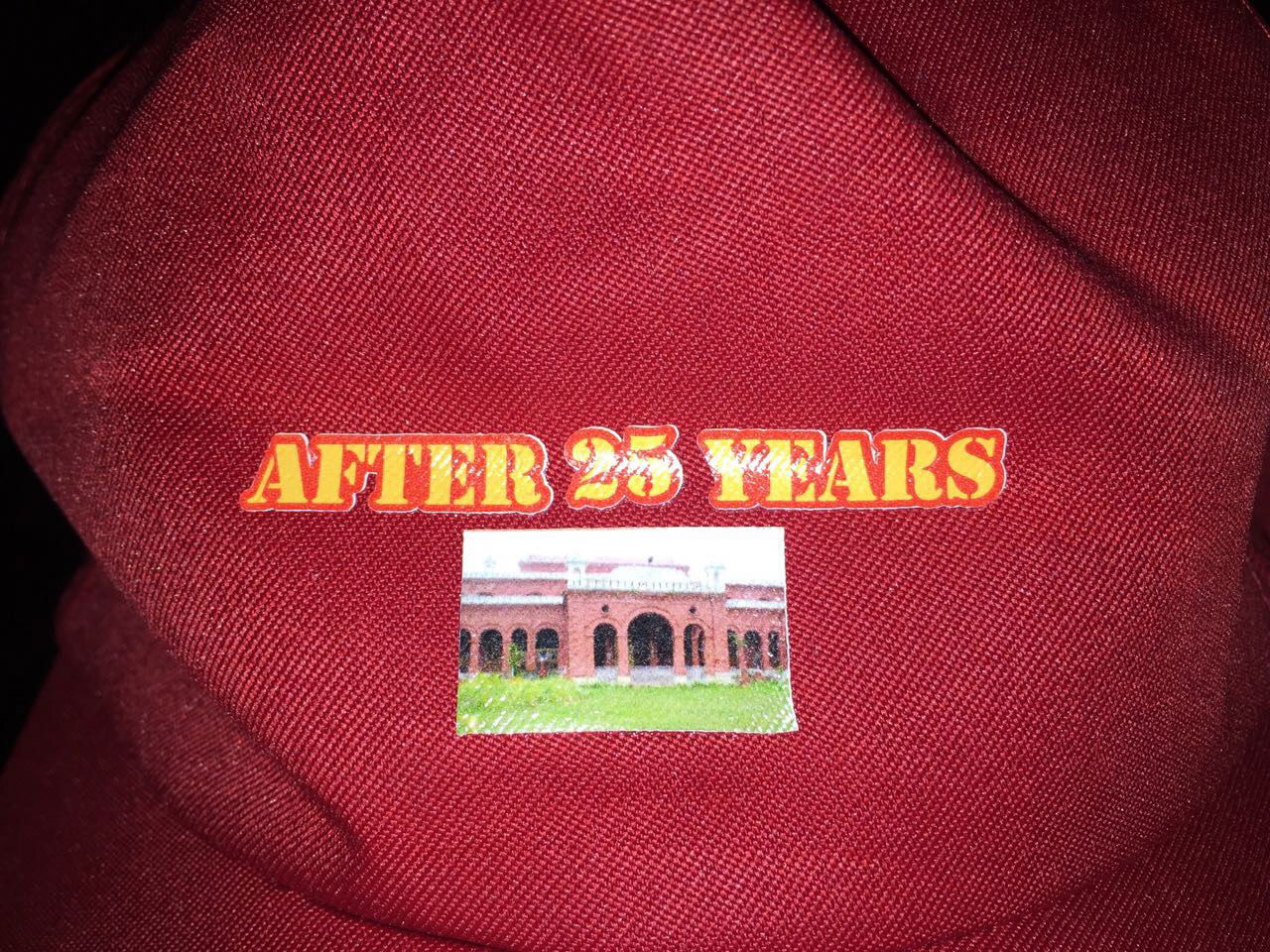 A group of Kashmiri Pandit friends who graduated from Science College Jammu way back in 90's, again met after 25 years in Patnitop , a famous hill station near Jammu.
This group consisting of about a dozen classmates has been working in different parts of the country and never met after graduation. They were connected through a whatsapp group and facebook.In the month of November 2017, one of the batch-mates Rajesh Raina while having a chat with another  friend and batch mate Rakaish Raina floated the idea to have a get together.They formed a whatsapp group of all the batch mates who were in touch through social media and decided to go to Patnitop on 23rd December 2017.As most of them are working in private sector  in different parts of India, only a dozen of them could finally confirm their participation.Rest of classmates were also keen to come but due to their official engagements they could not make this time.
It was a highly nostalgic moment for all of them when they finally met at Jammu airport on December 23rd at around 9AM.

Rajesh Raina who came from Hyderabad had designed special caps for all batch-mates in which "After 25 years" was printed with an image of GGM Science College Jammu where from all of them graduated more than two decades back.
Every one was thrilled to meet and greet each other.
All of them left together in two cars from Jammu airport towards Patnitop.On way to Patnitop they had lot of fun and recalled the old college days .
They spent fun filled one day and one night in a hut in Patnitop.
Now their another mission is to have a get together in Srinagar with their old Kashmiri Muslim friends whom they have not met after they migrated from Kashmir in 1990.
They are planning to have a reunion with their childhood classmates and friends in Kashmir some time in in the month of June-July 2018.
Their trip created a lot of buzz on social media .The pictures and videos they posted on facebook attracted large number of eyeballs from both Pandit and Muslim community and this spirit was much appreciated by one and all.
Distances might have divided the two communities but their love and respect for each other still continues which was evident from the comments on facebook written by the members from both the communities.
Now this group has set a goal to bridge the gap between Pandits and Muslims by organizing such events in which people from both communities will participate and share their old memories, experiences and thoughts with each other.Group members Sajay Dadroo, Sanjay Mattoo, Sunil Bhat, Rakesh Raina, Rajesh Peshion, Hari Krishen Goja and Rajesh Raina are hopeful that one day they will again go back to their native places in Kashmir along with their families and settle there for ever.
Reunion of these friends after 25 years cant be termed as a simple get together. It is just the beginning of a much bigger get together.The get together, which both Pandits and Muslims will equally  celebrate with pride.
——