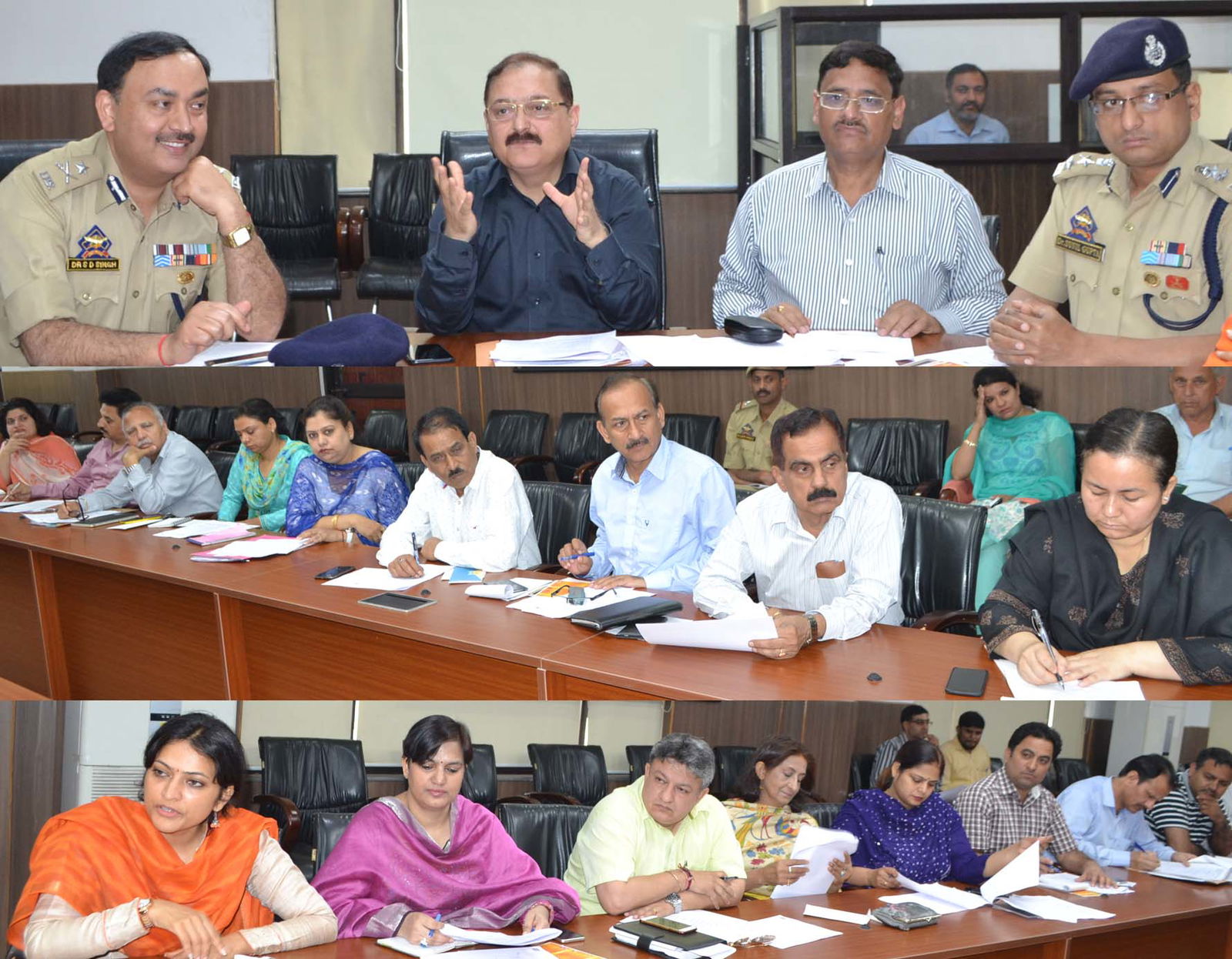 Divisional Commissioner, Dr. Pawan Kotwal, convened a meeting to finalize arrangements for Jammu Mahotsav-2017 scheduled to be held from April 13 to 16.
It was informed in the meeting that besides the festivities planned at Bagh-e-Bahu, cultural events shall also be organized at Kala Kendra, Apsara Road and Raghunath Mandir Chowk. Also as part of the pre- Mahotsav celebrations, cultural carnival shall be taken out from Kalika Dham to Apsara Road on 11th April and from Vivekananda Chowk to TRC, Residency Road on April 12.
While stressing on better coordination among the concerned departments, Divisional Commissioner said that Jammu Mahotsav aims at celebrating our cultural richness and the event should showcase the heritage, tradition, cuisine and art forms of the state in a grand manner.
He asked to put in place the requisite arrangements for the Mahotsav and directed the departments of Handicraft, Handloom, Horticulture, JKTDC and Academy of Music and Fine Arts to display their products during the event.
Divisional Commissioner directed the departments to ensure uninterrupted supply of power and water, adequate security and traffic arrangements, sanitation and cleanliness, First Aid Camps at the venues, maintenance of parks, illumination, lightning and upkeep of Bahu Fort etc. Besides, the State Motor Garages was directed to provide vehicles to Tourism Department and the School Education Department was asked to send students for painting competition to be held on 14th April.
It was informed in the meeting that the department of Information is organizing three day film festival for students in various schools. Besides, cultural programmes and photo gallery at Kala Kendra shall also be the major highlight of the event.
It was also decided that Baisakhi festival shall be celebrated at Jio Pota, Akhnoor, Suchetgarh and R S Pura where cultural programmes and processions shall be organized by Academy of Art, Culture and Languages.
The meeting was attended by IGP Jammu, SSP Jammu, Director Tourism, Administrator Kala Kendra, Director Doordarshan, Director School Education, Director State Motor Garages, ADDC Jammu, Additional Commissioner Jammu, Joint Commissioner JMC, Joint Director Information Jammu, Joint Director Tourism, General Manager JKTDC besides other concerned officers.