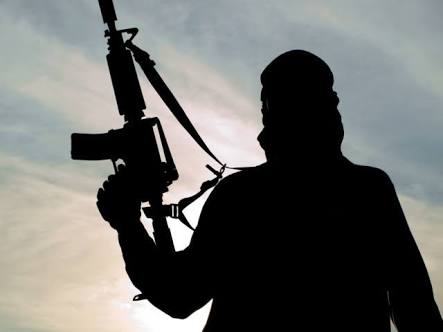 Bandipora Police has arrested four over ground workers namely Muzamil Afzal Rather @ Boya S/o Mohd Afzal Rather, Firdous Ahmad Rather S/o Lt. Abdul Rahim Rather, Bilal Ahmed Rather S/o Mohd Akber Rather all residents of Pazalpora Mantrigam Bandipora and Abdul Majeed Khan S/o Abdul Ahad Khan R/o Kralpora, Bandipora.  They were planning to execute some sensational terror act in the area.
The above first two person were desperate to join militancy and ultimately received weapon from Bilal Ahmed who a few months back had obtained it from Abdul Majeed Khan R/o Kralpora. The @ Boya, Firdous and Bilal were hatching conspiracy to kill a few prominent person from their adjoining area having good rapport among security forces and for said purpose Bilal had arranged a pistol with ammunition and a hand grenade for [email protected] Boya and Firdous.
However, due to prompt and timely action of Police the nefarious terror plot hatched by above person was foiled and all these accused persons were arrested and arms/ammunition was recovered from their possession.
FIR No.03/2026 U/S 7/25 I.A.Act has been registered at PS Pethkote and further investigation is in progress.