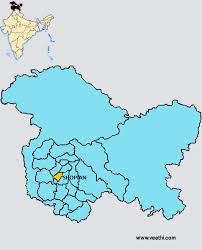 In view of the inclement weather conditions, the District Development Commissioner Shopian Mr. G.M. Dar today convened an officers meeting to review the preparedness to deal with any exigency in the district.
The meeting was attended by SSP Shopian officers of various concerned departments, Police and army, besides representatives of Disaster Management, Volunteers and other stake holders.
 During the meeting various issues pertaining to the weather warning were discussed.
The DDC directed all the concerned departments to gear up  men and machinery for clearance of snow, dewatering in case of water logging and to tackle any other eventuality.
The concerned departments assured the DDC that all arrangement have been kept on ready state.
The meeting was informed that a joint control room has been established at the Deputy Commissioner's office premises.
In case of any exigency the general public can contact on Telephone Nos 01933-260987, 01933-260978 for help.