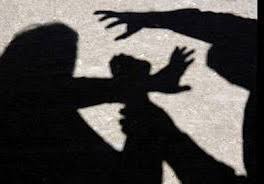 Ganderbal police has solved the murder mystery of minor boy Faisal Hussain resident of Shuhama in Ganderbal.Police have arrested a youth namely Abrar Majeed resident of soura at present residing in Buserbug.
Accused is said to be a drug addict.
Deceased was throttled by throat and died of suffocation.Faecal matter was also found on the clothes of deceased which has been sent to labortary.
Deceased was accompanied by accused and one more boy who left the place before incident took place.According to police, earlier they  were smoking together in orchard and planning to steal fruits from trees.Police says father of the deceased had turned down the proposal of accused to marry his daughter which was the main motive of murder.