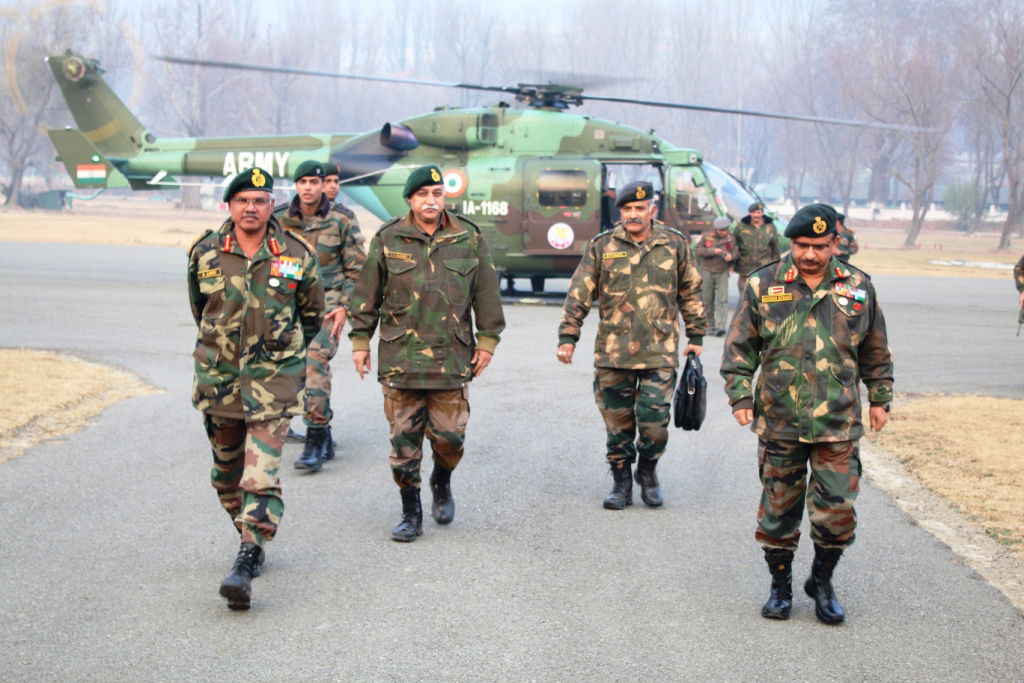 On his maiden visit to the Valley just a couple of days after taking over the reins of the Udhampur based Northern Command, Lt Gen D Anbu arrived in Srinagar on 03 Dec for a two days tour to review the security in 15 Corps.
He was briefed by the Chinar Corps Commander Lt Gen JS Sandhu in Badami Bagh Cantt on the overall security situation and major operational, logistical and administrative aspects pertaining to the Corps.
During his two days stay ,Gen Anbu visited the frontier areas of Baramulla, Uri and Kupwara where he was briefed by the GOsC of Baramulla and Kupwara Divisions and other local commanders on all the measures taken by the Army along the LC to beat back any misadventure from across. During his interaction with officers and men on ground, the Army Commander lauded their high levels of operational preparedness, vigil and morale and exhorted them to remain alert for any eventuality.
The General officer, also visited the hinterland formations at Sharifabad and Awantipur where he was given a first hand account on the ground situation. Complimenting the troops for their utmost professionalism, the Army Commander urged all to sustain the pressure on all terrorist groups operating in the Valley and also to continue with the humanitarian initiatives to help the Civil Administration in alleviating the problems of the people. He appreciated the synergy being maintained amongst all the security agencies which he said was the most critical aspect of counter terrorist operations.