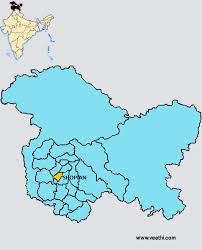 Shopian police have apprehended two people while they were trying to break into Keegam unit of Jammu and Kashmir Bank.
According to police reports the patrol party smelled some suspicious movement in the area following which extreme alertness was shown by the team and a major bank robbery was foiled.
The two arrested men have been identified as Bashir Ahmad Ganai son of Amber Ganai, a resident of JamNagri Shopian and Irshad Ahangar son of Ghulam Muhammad of Keegam.
The operation was supervised by SHO Keegam Sheikh Adil under the overall supervision of SP Altaf Khan and DySP Zahoor Wani.
General public have hailed police's extreme alertness and prevention of a possible robbery.