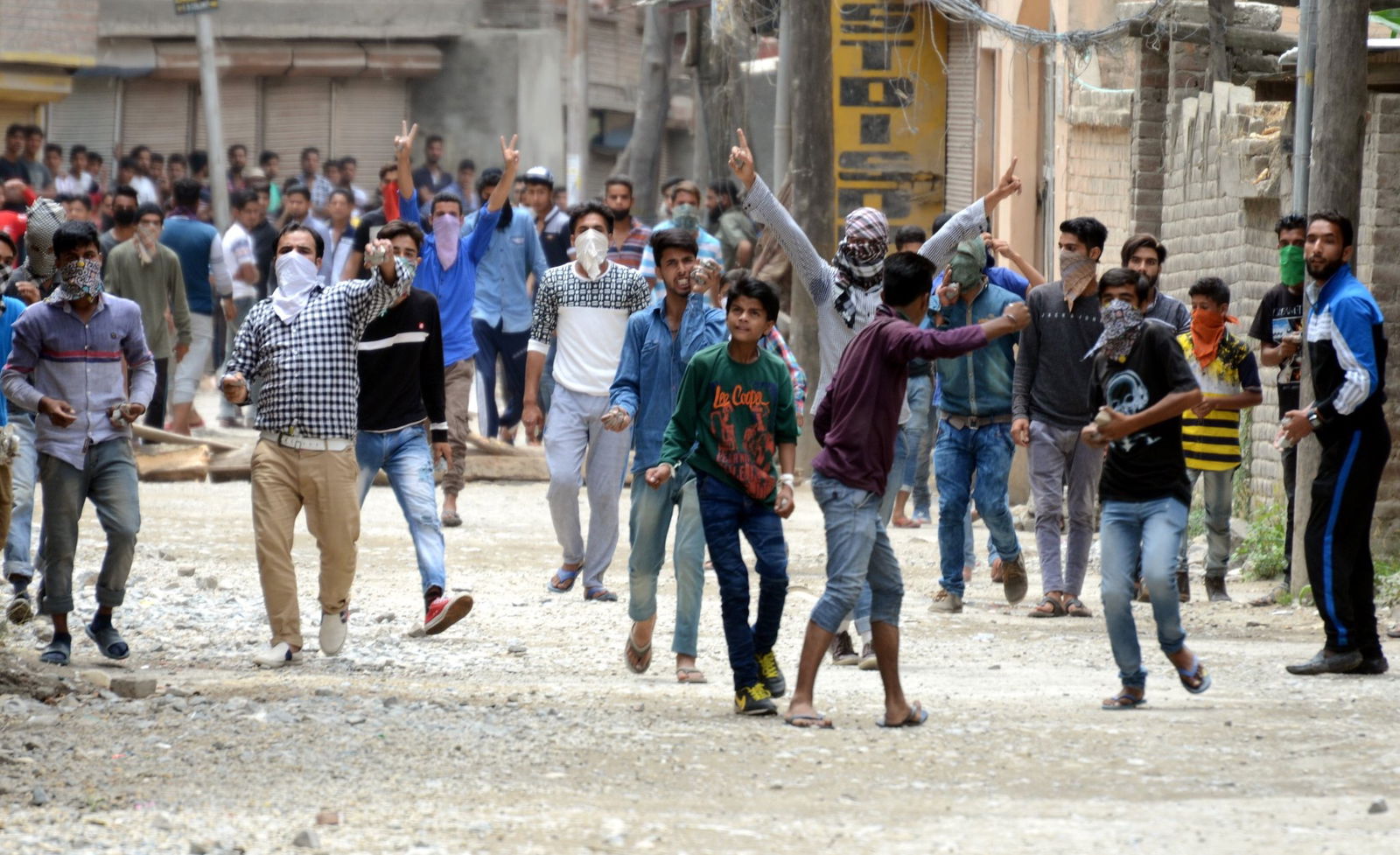 At least three youths have died after forces opened fire in Kulgam and Anantnag districts of south Kashmir, officials said today.
Doctors in district hospital Anantnag confirmed that a youth Zubair Ahmad of Kaimoh, in Kulgam district was bought dead in hospital.
The youth had multiple bullet injuries in thoracic region, said a doctor.
However, police has not confirmed the death yet.
Witnesses said that protesters had attacked a police and CRPF camp in Kaimoh last night.
Reports said that forces opened fire in Dooru area of Anantnag district, killing one person.
The deceased has been identified as Aadil Bashir.
Meanwhile, reports said that forces opened fire on protesters in Silgam near Seer in Anantnag district today.
Three people have been injured, one of them critically, said a report.
"As the injured were being referred to District hospital – Anantnag the attendants were severely thrashed by CRPF near Iqbal market in Islamabad town," said an attendant.
Protesters have also torched a police station in Achabal area of Anantnag.