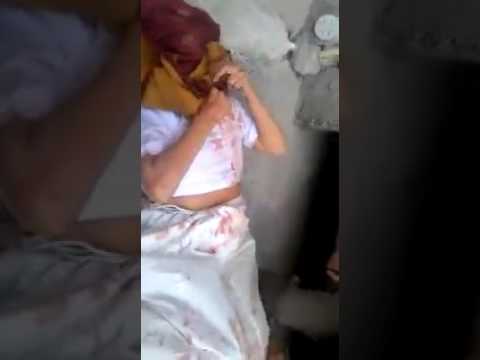 A horrific video has surfaced on facebook where a 70-year-old woman residing in East Delhi's Shahdara area was mercilessly beaten up by her son.
In the video, the old woman is seen lying on the floor with her face coovered. A voice tells her to take off the blanket. Once the woman on the floor reveals her face, blots of blood on her blouse, and gashes and bruising on her face is visible.The old woman identified as Rajindari Devi was also bleeding through her nose and was wearing a blood-stained sari.
The video was uploaded by a Delhi-based Human Rights activist Kundan Srivastava, who was informed about the incident by a friend. Upon further investigation, he found out the old woman was assaulted by her own son, Nandkishore.
In his Facebook post, he wrote, "This elderly woman is 'Rajindari Devi' resident of Gali No. 8, Subhash Park, Shahdara, Delhi – 110032. On November 24, 2016, her son Nand Kishore (Nandu) brutally thrashed her to kill, but she was saved somehow. He always used to take her rental income, abused and beat her every day."